In Asia, the Covid 19 pandemic has driven the e-commerce business. For online retailing goliaths like Alibaba and JD.com, enforced lockdowns have been a boon to their e-commerce businesses. Consumers shifted away from buying at brick and mortar stores to purchasing products online, accelerating profits of e-commerce sites.
Notwithstanding the effects of the pandemic that forced many consumers to shift to e-retailers, the ongoing US-China trade war has also proven to be, in some way, an advantage instead of a setback for Asia's e-commerce companies.
Alibaba with solid profit growth
In mainland China, the core business of Alibaba Group Holdings Ltd. has always been e-commerce. While its cloud computing business has also shown a lot of promise, online retailing remains the primary source of fortune since it was founded by Jack Ma in 1999. Despite facing stiff competition, the Hangzhou-based Alibaba has proven itself as a champion of e-commerce among many Asian tech companies. Alibaba reported a solid 34% profit growth for the second quarter of 2020. Revenues were up at 153 billion yuan ($21.762 billion) fuelled by soaring online purchases buoyed by lockdowns during the pandemic.
Internationally, particularly in Southeast Asia, Alibaba's e-commerce platform Lazada achieved over 100% growth in the first half of 2020. With close to 742 million active annual customers, Alibaba's e-commerce platforms have also captured at least 60 percent of China's domestic market with competitors like JD.com and Pinduoduo among others taking the remaining slice of the developing market.
JD.com is Alibaba's fiercest competitor. More popularly known as Jingdong in China mainland, the Beijing-based e-commerce firm also posted an impressive 33.8 % growth for the first six months, the height of the pandemic lockdowns. As China's largest e-retailer in terms of revenue, it posted sales of 64 billion yuan (US$9.1 billion) for Q2, an increase of 45.4% from the second quarter of 2019.
JD.com's solid 2020 second quarter performance has been attributed to its steady supply and attractive sales strategies like live streaming. The e-commerce company – which first went public in Nasdaq in 2014 – also successfully listed at the Hong Kong Stock Exchange on June 18. Stocks also closed 3.5% higher on their first day of trading. Partly owned by another Chinese tech giant Tencent, JD.com currently has 417 million active users.
However, according to Mirae Asset Global Investments, JD is more oriented towards male customers, but the fast-growing grocery segment needs a female focus. So, it will be interesting to see whether JD can gain more female users for future growth.
Gaming, social networking – essential during lockdowns
Besides e-commerce, also the gaming sector in Asia thrived during the pandemic. Due to stay-at-home orders of governments people were turning to entertainment to overcome boredom. In Japan, the gaming businesses of Sony and Nintendo profited and in China, the world's largest gaming company Tencent.
The Shenzhen-based conglomerate reported a 29% profit increase in the second quarter with 114.883 billion yuan ($16.228 billion) revenue. Online games income also contributed a lot to the profitable second quarter as revenues grew by 40% at $5.5 billion.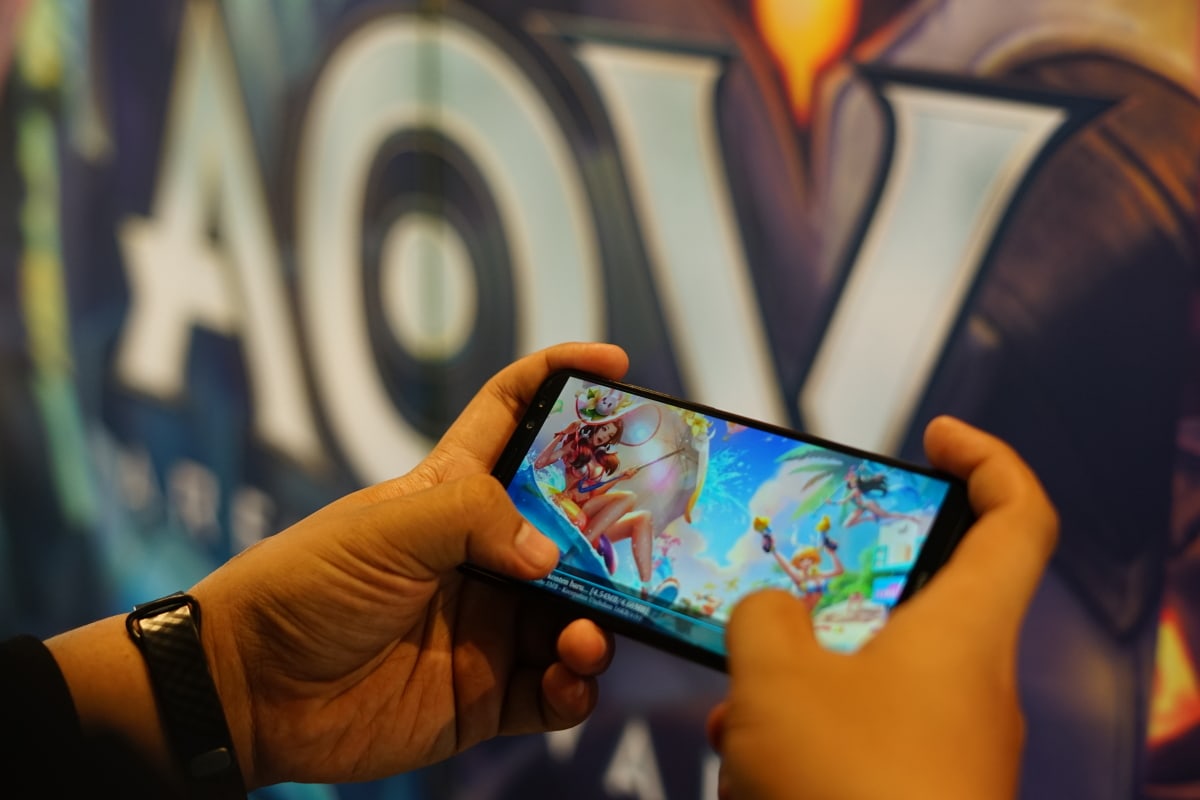 Tencent Games, Arena of Valor (Source: Lukmanazis/Shutterstock.com)Higher revenues from smartphone games in both domestic and overseas markets also contributed to the improved revenues as titles like Elite and Honour of Kings, partly offset revenues from PC client games such as Dungeon & Fighter and CrossFire. encent's total smartphone games revenues were at $5.18 billion and PC client games revenues were at $1.57 billion. Tencent shares were also on a two-year high last May.
Social networks revenue, meanwhile, has increased by 29% to $3.85 billion. The increase was mainly due to contributions from digital content services and music subscription. Social network messaging services of Asian tech companies like Tencent's super app Weixin – known popularly as WeChat overseas — has also kept Tencent's income stream on an upswing.
WeChat has over 1 billion monthly active users in China, but is also used overseas – especially by companies doing business in the world's second-largest economy. American companies are concerend that the recent ban of WeChat that came into force in the US could backfire on them. According to a survey by the American Chamber of Commerce in Shanghai conducted in August after first threats of banning the app, nearly half of respondents (41.5%) said there would be a negative impact on their revenue if they lose WeChat as a communication tool. 88% of respondents fear a negative impact on operations and 56.3% said it would lead to a loss of competitiveness.