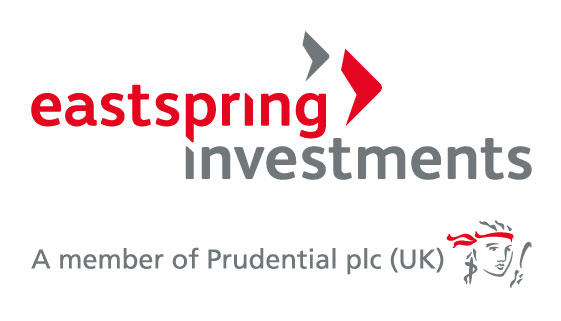 Eastspring Investments
Unternehmensprofil
Eastspring Investments, part of Prudential plc, is a global asset manager with Asia at its core, offering innovative investment solutions to meet the financial needs of clients. At the heart of Eastspring is a strong connection with our shared purpose – Experts in Asia. Invested in Your Future. – and this clearly guides everything we do. Our investment teams' deep understanding of Asian markets, paired with their global expertise, is our key differentiator. We are also firmly invested in the future of our clients, our colleagues, our partners, our shareholders and the communities in which we live and operate in.
Over the last 25 years, we have built an unparalleled on-the-ground presence in 11 Asian markets1 as well as distribution offices in North America and Europe. We manage a total of USD241 bn2 across equity, fixed income, quantitative and multi asset investment solutions on behalf of institutional and individual investors globally.
The diversity of our teams fosters a culture of open communication and debate, enabling us to seek best ideas and high conviction views. We integrate environmental, social and governance considerations in all our investments processes and are a signatory to the UN-supported Principles of responsible Investment.
1Presence refers to wholly owned subsidiaries with local sales and investment offices in Indonesia, Hong Kong, Japan, Malaysia, South Korea, Singapore, Taiwan and Vietnam as well as joint ventures in China, India and Thailand.
Fakten
| | |
| --- | --- |
| Gegründet (Jahr) | 1994 |
| Firmenzentrale In | Singapore |
| Gesellschafter | A wholly owned subsidiary of Prudential plc. |
| CEO | Wai-Kwong Seck |
| Standort(e) des Portfoliomanagements | Singapore (portfolio managers of Asian strategies) |
| Standorte, Niederlassungen in | in Asia: Indonesia, Hong Kong, Japan, Malaysia, South Korea, Singapore, Taiwan, Vietnam, China, India and Thailand (subsidiaries and joint ventures) |
| | |
| --- | --- |
| Fondsvolumen gesamt | 241 bn USD (as of 31st December 2019) |
TOP 3 INVESTMENTSTRATEGIEN
Eastspring Investments – China A Shares Growth Fund – LU2108475968 (Class B)
Eastspring Investments – Asian High Yield Bond Fund – LU0801100578 (Class C)
Eastspring Investments – Asian Bond Fund – LU0154356231 (Class C)
Institutional Investor
WEITERFÜHRENDE INHALTE
Asian Expert series – Asia's future post-Covid
Is the time right for Japan Value stocks?
Asian high yield at attractive levels
Eastspring Investments – 25 Year Anniversary
Dirk Tödte
Eastspring Investments (Luxembourg) S.A.
26 Boulevard Royal
L-2449 Luxembourg
T: +352 229999 5100
M: +352 671 179494
E: [email protected]
Asienfonds
| Name | ISIN | Fund Type | Fund Asset Class | Geographic Focus | Currency | Distribution Type | Fund Size (USD) | Min Investment |
| --- | --- | --- | --- | --- | --- | --- | --- | --- |
| Eastspring Investments - China Equity Fund | LU1105988155 | SICAV | Equity | China | Australian Dollar | Income | 113,491 | 1000 |
| Eastspring Investments - China Equity Fund | LU1105988239 | SICAV | Equity | China | New Zealand Dollar | Income | 113,491 | 1000 |
| Eastspring Investments - China Equity Fund | LU0307458686 | SICAV | Equity | China | US Dollar | Accumulation | 113,491 | 250000 |
| Eastspring Investments - China Equity Fund | LU0865490261 | SICAV | Equity | China | US Dollar | Accumulation | 113,491 | 250000 |
| Eastspring Investments - China Equity Fund | LU1105988072 | SICAV | Equity | China | US Dollar | Income | 113,491 | 500 |
| Eastspring Investments - China Equity Fund | LU0640798830 | SICAV | Equity | China | Hong Kong Dollar | Accumulation | 113,491 | 4000 |
| Eastspring Investments - China Equity Fund | LU0588546209 | SICAV | Equity | China | Singapore Dollar | Accumulation | 113,491 | 500 |
| Eastspring Investments - China Equity Fund | LU0801102947 | SICAV | Equity | China | Euro | Accumulation | 113,491 | 600 |
| Eastspring Investments - China Equity Fund | LU1105988312 | SICAV | Equity | China | S. African Rand | Income | 113,491 | 50 |
| Eastspring Investments - Asian Equity Income Fund | LU0795476463 | SICAV | Equity | Asia Pacific | Australian Dollar | Income | 621,231 | 1000 |
| Eastspring Investments - Asian Equity Income Fund | LU1027913711 | SICAV | Equity | Asia Pacific | Australian Dollar | Income | 621,231 | 1000 |
| Eastspring Investments - Asian Local Bond Fund | LU0795475739 | SICAV | Fixed Income | Asia Pacific | Australian Dollar | Income | 5110,07 | 500 |
| Eastspring Investments - Asian Equity Income Fund | LU1027913984 | SICAV | Equity | Asia Pacific | New Zealand Dollar | Income | 621,231 | 1000 |
| Eastspring Investments - Asian Equity Income Fund | LU0428351968 | SICAV | Equity | Asia Pacific | US Dollar | N.A. | 621,231 | 250000 |
| Eastspring Investments - Asian Equity Income Fund | LU0238921463 | SICAV | Equity | Asia Pacific | US Dollar | Accumulation | 621,231 | 250000 |
| Eastspring Investments China Fund | TW000T0739B8 | Open-End Fund | Equity | China | US Dollar | Accumulation | 39,507 | 1000 |
| Eastspring Investments - Asian Equity Income Fund | LU0865491079 | SICAV | Equity | Asia Pacific | US Dollar | Accumulation | 621,231 | 500 |
| Eastspring Investments - Asian Equity Income Fund | LU0865486749 | SICAV | Equity | Asia Pacific | Singapore Dollar | Accumulation | 621,231 | 50 |
| Eastspring Investments - Asian Equity Income Fund | LU1027913638 | SICAV | Equity | Asia Pacific | US Dollar | Income | 621,231 | 500 |
| Eastspring Investments - Asian Equity Income Fund | LU0315178854 | SICAV | Equity | Asia Pacific | US Dollar | N.A. | 621,231 | 500 |
| Eastspring Investments - Asian Equity Income Fund | LU0588545490 | SICAV | Equity | Asia Pacific | Singapore Dollar | Accumulation | 621,231 | 500 |
| Eastspring Investments - Asian Equity Income Fund | LU0588545904 | SICAV | Equity | Asia Pacific | Singapore Dollar | Income | 621,231 | 500 |
| Eastspring Investments - Asian Dynamic Fund | LU0315179316 | SICAV | Equity | Asia Pacific | US Dollar | Accumulation | 82,177 | 500 |
| Eastspring Investments - Asian Local Bond Fund | LU0328759989 | SICAV | Fixed Income | Asia Pacific | US Dollar | Income | 5110,07 | 250000 |
| Eastspring Investments - Asian Local Bond Fund | LU0259732591 | SICAV | Fixed Income | Asia Pacific | US Dollar | Accumulation | 5110,07 | 250000 |
| Eastspring Investments - Asian Equity Income Fund | LU0588545730 | SICAV | Equity | Asia Pacific | US Dollar | Income | 621,231 | 500 |
| Eastspring Investments - Asian Local Bond Fund | LU0865488877 | SICAV | Fixed Income | Asia Pacific | US Dollar | Accumulation | 5110,07 | 500 |
| Eastspring Investments - Asian Local Bond Fund | LU0428352859 | SICAV | Fixed Income | Asia Pacific | US Dollar | Income | 5110,07 | 500 |
| Eastspring Investments - Asian Local Bond Fund | LU0315179829 | SICAV | Fixed Income | Asia Pacific | US Dollar | Accumulation | 5110,07 | 500 |
| Eastspring Investments - Asian Local Bond Fund | LU0588547272 | SICAV | Fixed Income | Asia Pacific | Singapore Dollar | Accumulation | 5110,07 | 500 |
| Eastspring Investments - Asian Equity Income Fund | LU1027913802 | SICAV | Equity | Asia Pacific | S. African Rand | Income | 621,231 | 50 |
| Eastspring Investments - Asian Local Bond Fund | LU0911025871 | SICAV | Fixed Income | Asia Pacific | S. African Rand | Income | 5110,07 | 50 |
| Eastspring Investments - Japan Smaller Companies Fund | LU1235131692 | Open-End Fund | Equity | Japan | Japanese Yen | Accumulation | 361,975 | 500 |
| Eastspring Investments - Japan Smaller Companies Fund | LU0354059841 | Open-End Fund | Equity | Japan | US Dollar | Accumulation | 361,975 | 500 |
| Eastspring Investments - Indonesia Equity Fund | LU0307459064 | SICAV | Equity | Indonesia | US Dollar | Accumulation | 116,984 | 250000 |
| Eastspring Investments - Indonesia Equity Fund | LU0588546548 | SICAV | Equity | Indonesia | Singapore Dollar | Accumulation | 116,984 | 500 |
| Eastspring Investments - Japan Dynamic Fund | LU1127229984 | SICAV | Equity | Japan | Euro | Accumulation | 893,788 | 50 |
| Eastspring Investments - Japan Dynamic Fund | LU1259264445 | SICAV | Equity | Japan | Swiss Franc | Accumulation | 893,788 | 50 |
| Eastspring Investments - Japan Dynamic Fund | LU1118711834 | SICAV | Equity | Japan | Euro | Accumulation | 893,788 | 600 |
| Eastspring Investments - Japan Dynamic Fund | LU0865490691 | SICAV | Equity | Japan | US Dollar | Accumulation | 893,788 | 500 |
| Eastspring Investments - Japan Dynamic Fund | LU1127229802 | SICAV | Equity | Japan | Euro | Accumulation | 893,788 | 500 |
| Eastspring Investments - Japan Dynamic Fund | LU1291407556 | SICAV | Equity | Japan | Japanese Yen | Accumulation | 893,788 | 500 |
| Eastspring Investments - Japan Dynamic Fund | LU1244145394 | SICAV | Equity | Japan | Australian Dollar | Accumulation | 893,788 | 1000 |
| Eastspring Investments - Japan Dynamic Fund | LU0560541111 | SICAV | Equity | Japan | US Dollar | Accumulation | 893,788 | 500 |
| Eastspring Investments - Japan Dynamic Fund | LU1245841918 | SICAV | Equity | Japan | British Pound | Accumulation | 893,788 | 500 |
| Eastspring Investments - Japan Dynamic Fund | LU1118707725 | SICAV | Equity | Japan | Euro | Accumulation | 893,788 | 600 |
| Eastspring Investments - Japan Dynamic Fund | LU1019494514 | SICAV | Equity | Japan | Singapore Dollar | Accumulation | 893,788 | 50 |
| Eastspring Investments - Japan Dynamic Fund | LU1118698981 | SICAV | Equity | Japan | Japanese Yen | Accumulation | 893,788 | 100000 |
| Eastspring Investments - Japan Dynamic Fund | LU1259264361 | SICAV | Equity | Japan | Swiss Franc | Accumulation | 893,788 | 500 |
| Eastspring Investments - Japan Dynamic Fund | LU1244145550 | SICAV | Equity | Japan | New Zealand Dollar | Accumulation | 893,788 | 50 |
| Eastspring Investments - Japan Dynamic Fund | LU1156285774 | SICAV | Equity | Japan | British Pound | Accumulation | 893,788 | 50 |
| Eastspring Investments - Japan Dynamic Fund | LU1156285857 | SICAV | Equity | Japan | US Dollar | Accumulation | 893,788 | 500 |
| Eastspring Investments - Japan Dynamic Fund | LU0965088676 | SICAV | Equity | Japan | Singapore Dollar | Accumulation | 893,788 | 500 |
| Eastspring Investments - Japan Dynamic Fund | LU0965088593 | SICAV | Equity | Japan | US Dollar | Accumulation | 893,788 | 500 |
| Eastspring Investments - Japan Dynamic Fund | LU1244145717 | SICAV | Equity | Japan | S. African Rand | Accumulation | 893,788 | 50 |