Japan is the third largest economy in the world, after the United States and China, with $5tn of GDP in 2018. Economic growth in 2018 was at a 0.7 per cent rate. For the next five years the International Monetary Fund (IMF) projects that Japan's GDP growth rate will be between 0.3 to 0.9 per cent.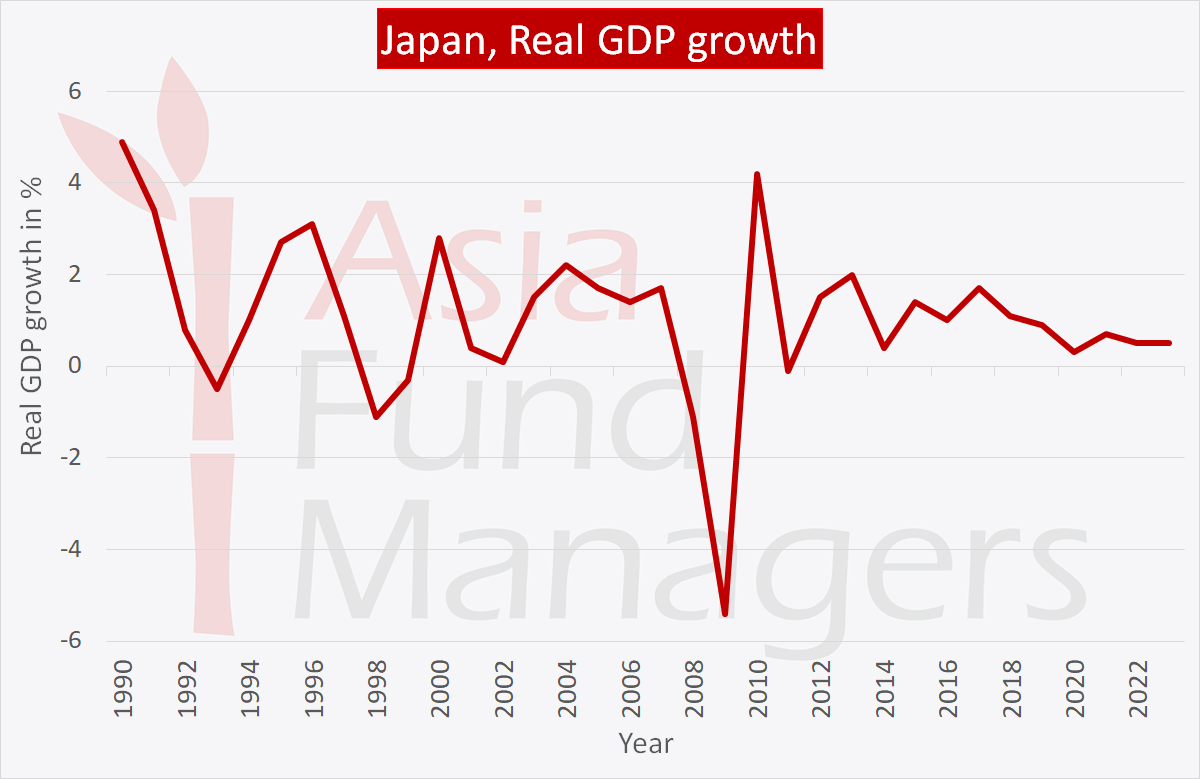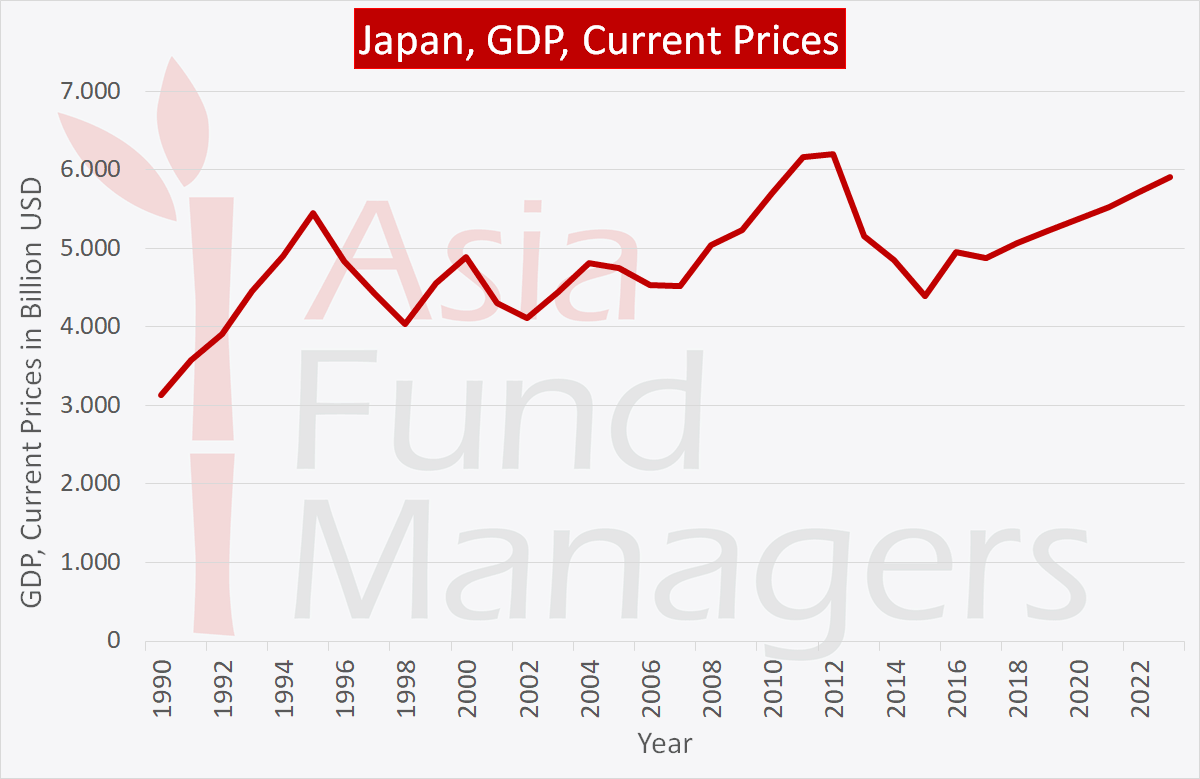 Under the government of Prime Minister Shinzo Abe (elected in December 2012), Japan implemented a "three arrows" economic revitalization agenda. Dubbed as 'Abenomics', it consists of monetary easing, flexible fiscal policy and structural reform.
Decreasing population affects Japan Economy
Japan population is estimated at around 126 million. The number is expected to keep decreasing and ultimately drop to 95 million by 2050. Nearly 30 per cent of Japan population is aged 65 years and above. The changes in demographic structure create a potential decline in the workforce population and increase in the cost of social security benefits such as the public pension plan.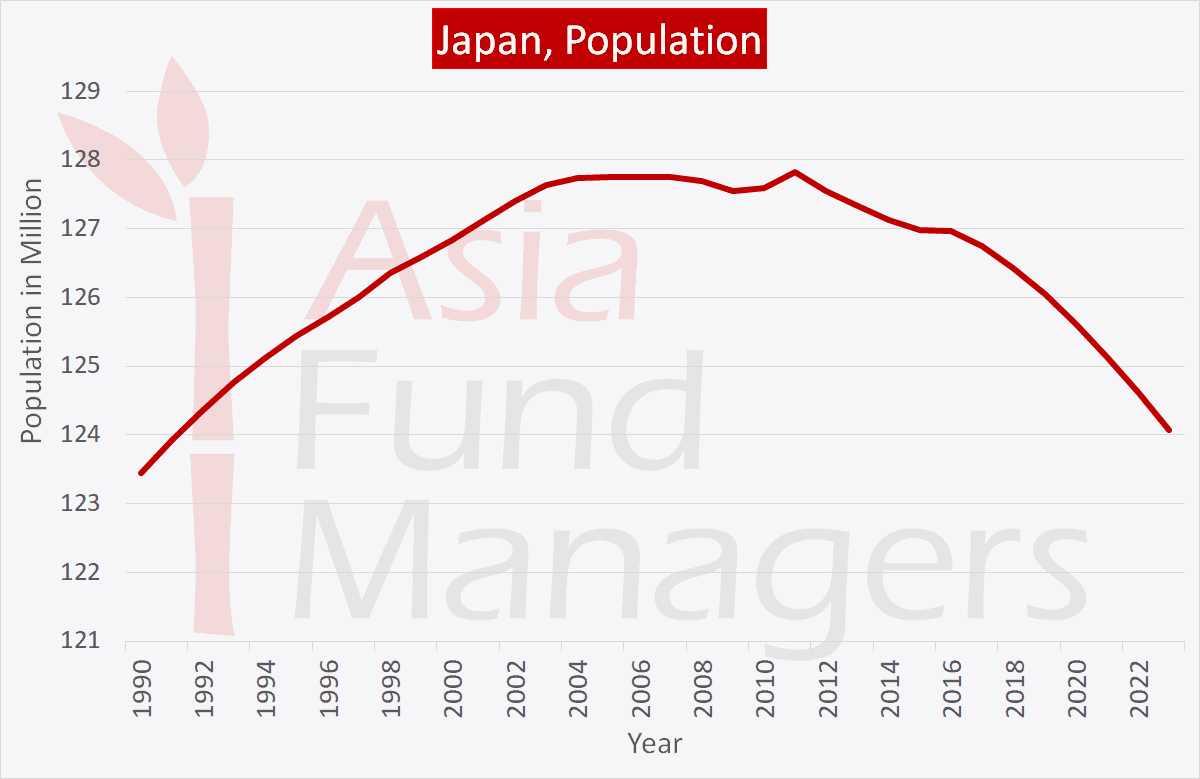 With over $40,000 GDP per capita in 2018, Japan is categorised as a developed, high-income country.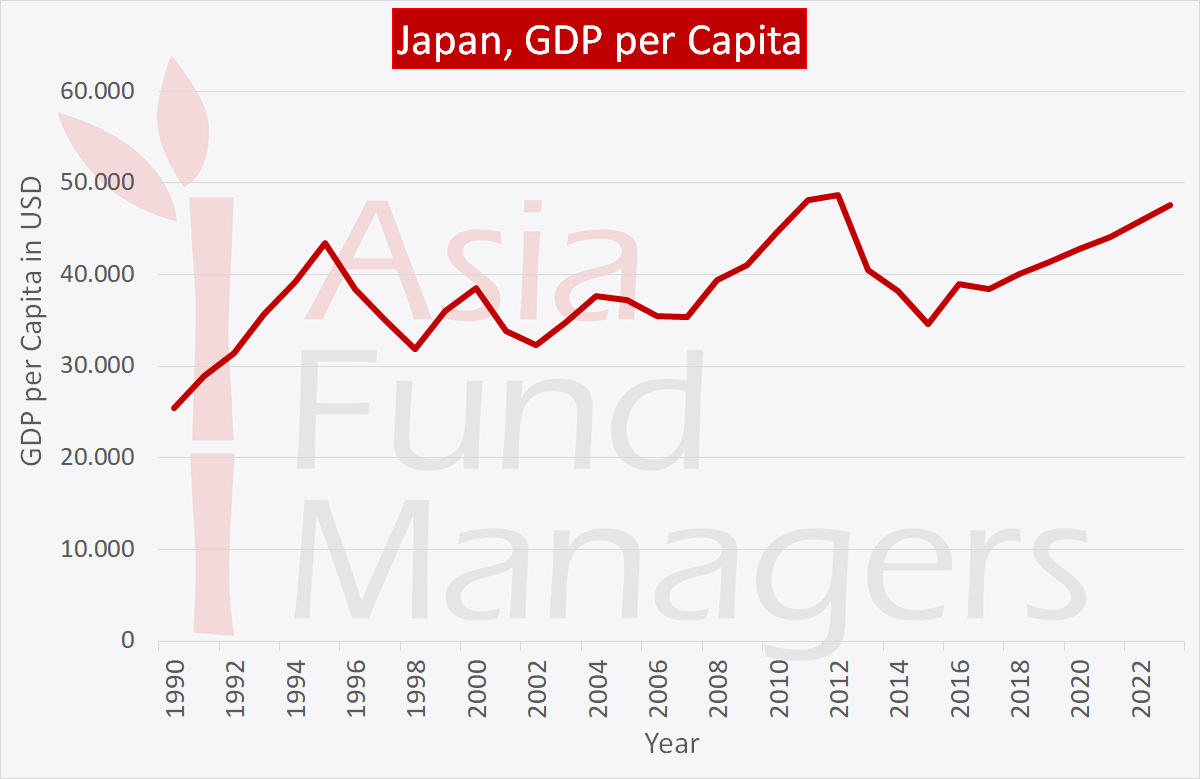 Japan has a low unemployment rate at 2.9 per cent. Based on IMF estimation, the number will be stagnant until 2023.
Currency and central bank
The official currency of Japan is called yen (¥). Japanese yen is the third most traded currency in the foreign exchange market, after the US dollar and the euro. It is also broadly used as a reserve currency after the US dollar, the euro and the pound sterling. Since 1973, the Japanese government has maintained a policy of currency intervention called 'dirty float'. The administration focuses on a competitive export market and tries to ensure a low yen value and a trade surplus.
Bank of Japan, the nation's central bank, was founded in 1882 and given a monopoly on controlling the money supply. It maintains a policy of zero to near-zero interest rates.
Japan Economy: Inflation rate permanently low
Japan inflation rate in 2018 reached 1.4 per cent, the highest since 2015. Under the current administration, the Bank of Japan targets an annual inflation rate to reach two per cent.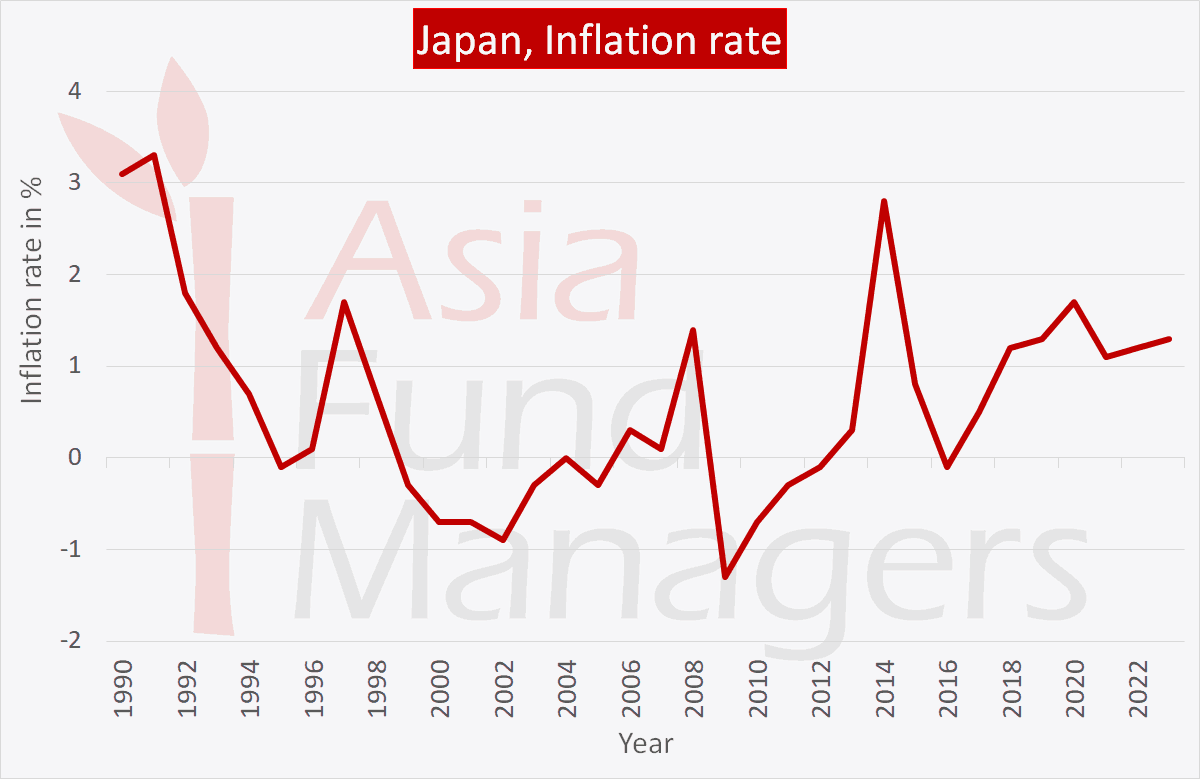 Industry and trade
Japan's industrial sector makes up approximately 27.5 per cent of its GDP. Major industries are motor vehicles, electronics, machine tools, metals, ships, chemicals and processed foods. Japan is the third largest automobile producer in the world, home to one of the world's largest automobile companies, Toyota.
Meanwhile, Japan's service sector accounts for about three-quarters of its total economic output. Major services industries include banking, real estate, retailing, insurance, transportation and telecommunications. Japanese companies such as Mitsubishi UFJ, Mitsui Sumitomo, Softbank, KDDI and Japan Airlines belong to some of the largest in the world.
Japan is also a leading nation in scientific research, particularly in fields related to the natural sciences and engineering. Japan leads the world in supplying robotics . In 2017 over half (almost 55 per cent) of industrial robots supplied worldwide came from Japan – 39 per cent more than in 2016.
Japan Economy: Red ink in trade deficit
In 2018, Japan recorded a trade deficit of $11bn, the first red ink in three years. Imports rose 9.7 per cent from a year earlier, outpacing a 4.1 per cent increase in exports. The country's main export partners are the US and China. Export trading to the two countries accounts for 40 per cent of total export.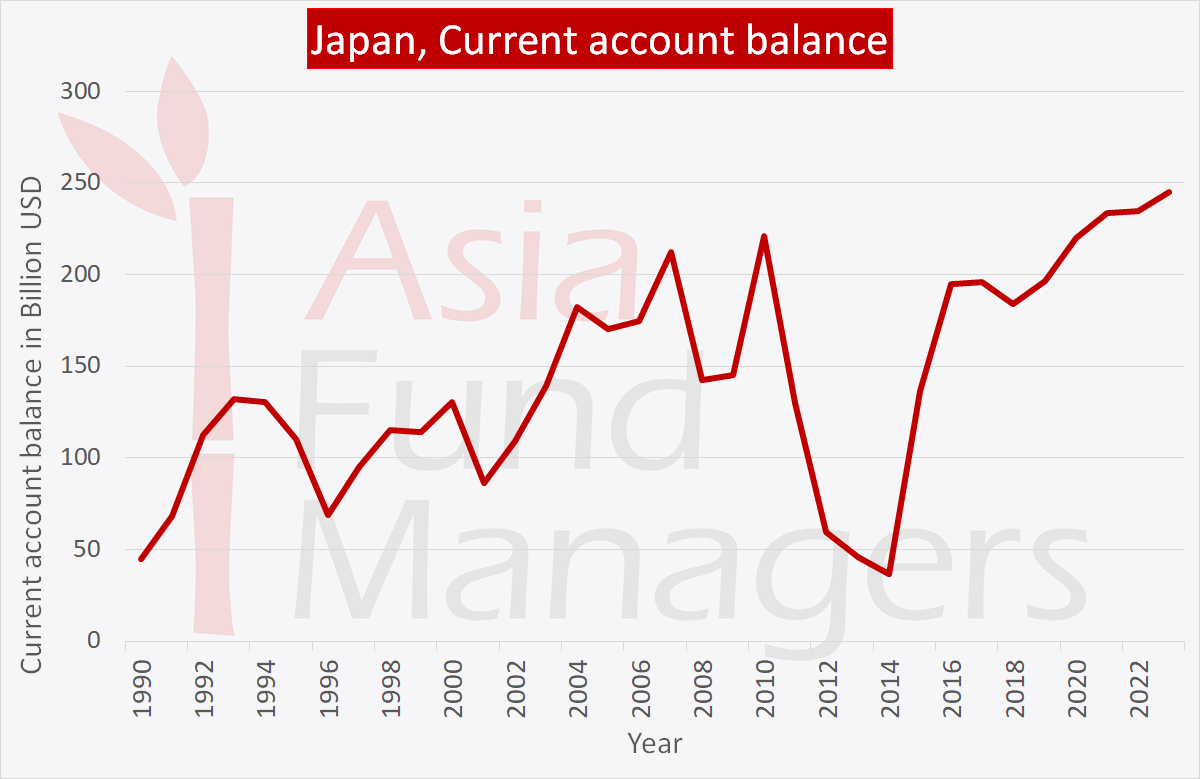 In the doing business index 2019 published by the World Bank, Japan ranks 39th of 190 countries and has one of the smallest tax revenues of the developed world.
Major investments in Japan come from Asia and Europe. Japan's inward FDI by the end of 2017 was $258bn, a record high for four consecutive years. According to the Invest Japan Report 2017, key industries for foreign investors in Japan include finance and insurance (35 percent), electrical machinery (14 percent), and transportation equipment (13.6 percent). To revive Japan economy, Abenomics policies targets to increase inward FDI to $312bn by 2020.
Stock exchanges and capital markets
There are five stock exchanges in Japan: Tokyo, Osaka, Nagoya, Fukuoka and Sapporo and the Jasdaq Securities Exchange. The Tokyo Stock Exchange (TSE/TYO) is the fourth largest stock exchange in the world by aggregate market capitalisation of its listed companies. It is also the largest in Asia, with a combined market capitalization of $5.53 trillion as of January 2019.
TSE has three main indices: the Nikkei 225 index of companies selected by Japan's largest business newspaper the Nihon Keizai Shimbun, the TOPIX index based on the share prices of First Section companies and the J30 index of large industrial companies.
Stocks listed on the TSE are categorised into the First Section for large companies, the Second Section for mid-sized companies and the Mothers (Market of the high-growth and emerging stocks) section for high-growth start-up companies. By February 2019, the Japan Exchange Group has 3,649 listed companies, consisting of 2,131 First Section companies, 493 Second Section companies and 275 Mothers companies. About 94 domestic and 10 foreign securities companies participate in TSE trading.
Source for economical figures: International Monetary Fund