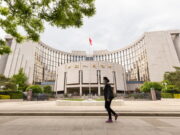 Asian markets reacted positively to the China central bank decision after the PBOC lowered the five-year Loan Prime Rate by 15 basis points to 4.45%.
The lockdowns in China are weighing on the economy. Economists are concerned about what could happen if the lockdowns spread to other cities and do not end soon.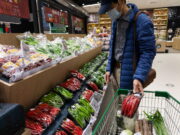 Inflation in China is picking up significantly, but experts expect this to only be temporary.
China is ramping up investments in semiconductor manufacturing but is years away from producing high-end chips. What are the catalysts that will drive chip development in the country?
Recent data shows massive outflows of foreign capital from China as investors are now factoring in geopolitical factors in their investment strategy.
Kelly Chung, Senior Fund Manager Multi-Asset at Value Partners, discusses how achievable China's economic plans are for this year.