The Chinese bond market is opening up to international investors. We talked to China bond fund manager Peter Ru of the U.S. fund company Neuberger Berman about different agencies' ratings and the future of the Chinese bond market.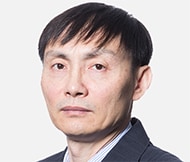 AsiaFundManagers.com: The Chinese bond market is opening up. Why is this so interesting for investors?
Peter Ru: More and more investors are beginning to see China onshore bonds as a new strategic asset class. It has little correlation with other asset classes, including US equities, global equities, emerging market bonds or US bond (IG or HY), to name a few. Adding China onshore bond into the portfolio brings many benefits. In addition, the People's Bank of China is committed to keep the Renminbi stable against other major currencies. The inflow of both equities and bonds into the Chinese onshore market has therefore been very strong over the past 12 months.
AFM: What are the advantages of investing in the China onshore bond market?
Peter Ru: The onshore bond market is liquid and offers attractive yields given the current real interest rate and comparable government bonds. In addition, this asset class has stable exchange rates. The onshore credit market offers relative higher yields with significantly lower interest rate sensitivity and lower default rates.
Different Ratings for China Bonds
AFM: What is the difference between onshore and offshore bond markets in China?
Peter Ru: The offshore bond market is only about one tenth the size of the onshore market. The latter is much more liquid than the offshore market and has a much broader investor base.
AFM: The price of the Renminbi is kept artificially low. How do you deal with adjustment risks?
Peter Ru: The Chinese central bank has set itself the task of making the Renminbi a stable currency against a basket of other important currencies. The aim is to upgrade the Renminbi to a generally accepted reserve currency. And there are many ways to manage currency risk, such as forward exchange contracts and swaps.
AFM: Onshore bonds are rated differently by local rating agencies. How do you compare risks?
Peter Ru: Local ratings tend to be on average six or seven levels higher than international ratings. The biggest difference results from the fact that AAA-rated onshore government bonds only get A+ as their highest rating. There is a tendency to consider onshore bonds more secure than offshore bonds. Therefore, the onshore bond itself should be rated higher than the offshore bond for the same issuer.
Bond volume and debt capital are crucial
AFM: How do onshore bonds perform in terms of credit rating compared to offshore bonds?
Peter Ru: Moody's and two other rating agencies will start publishing local ratings for the bonds this year. However, they do not link the local rating to the international rating. The People's Bank of China has published a working paper on the comparison of creditworthiness between the national and international rating standards. The paper highlights the major differences between national and international rating systems.
AFM: What are the reasons for these differences?
Peter Ru: The People's Bank of China has noted that larger bonds and a higher debt ratio tend to result in companies receiving better domestic ratings than the adjusted global ratings. Higher profitability or a larger share of government tends to result in companies receiving higher adjusted global ratings than domestic ones. This is because the size of domestic agencies is weighted more strongly as a positive factor and the leverage of global agencies more strongly as a negative factor. Profitability and higher government participation are also rated more positively by global rating agencies.
Rising China bond volumes
AFM: How do you deal with the different ratings?
Peter Ru: On average, a domestic rating of AA- is to be regarded as a speculative rating in the international rating. The domestic rating is shifted downwards by approximately 7 steps in order to compare it with the international rating. Different weightings of bond size, debt-equity ratio, profitability, and ownership further downgrade national and international ratings by 1-2 steps.
AFM: What are the long-term prospects for investors?
Peter Ru: Along with easier access to Chinese onshore bond markets, international investors will quickly adjust to this young asset class. In view of the advantages of national bonds, we see a significant increase in volumes in the future.
AFM: Peter Ru, thank you very much for the interview.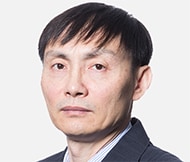 About Dr. Peter Ru
Dr. Peter Ru is Managing Director and has been with Neuberger Berman since 2017. He is Senior Portfolio Manager in the Emerging Markets Debt Team based in Shanghai. As China Fund Manager, Peter Ru is responsible for Chinese onshore bond investments and manages Renminbi strategies for national and international clients. Peter Ru has extensive experience in the Chinese capital market.