Fidelity International's Asia analysts conclude that the Asian and especially the Chinese economy could regain momentum unexpectedly quickly. Technology equipment suppliers, the chemical and semiconductor industries are recovering faster than expected.
In China and neighboring countries, activities in factories, ports and logistics centers are picking up speed again. In some segments, companies are even operating back to pre-crisis levels. Across the region, only China-South Korea volumes have yet to fully recover, while ASEAN economies were only mildly affected by China's lockdown, and rebounded the fastest.
Currently, the sorting hubs of express delivery companies are working at 90 percent capacity. There are also signs that shipping companies are again ramping up their capacities on the inner-Asian trade routes.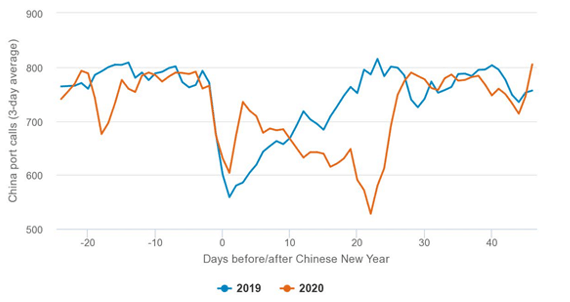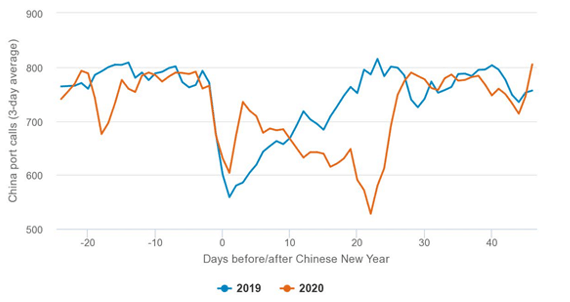 Faster than expected recovery in the chemical industry and technology suppliers
Executives in the chemicals industry have told our sector analysts that the rebound in China has been much faster than they expected, with production able to run at near-normal capacity. And makers of smartphones and semiconductors are on track to return to 90 per cent of their usual run rates by the end of March, from below 70 per cent in mid-February.
Technology equipment manufacturing stands out as a bright spot for its closely linked network of suppliers around the region, led by demand rebounding quickly in China. Investment into 5G has remained robust, judging from equipment tenders held in the last few weeks. For example, China Mobile is aiming to deploy over 232,000 5G base stations and extend coverage to 28 regions across China. The government is leaning on telecom companies to accelerate the rollout as a form of stimulus, which should support regional component makers. And last but not least, Smartphone sales are up year-on-year in March after plunging in February.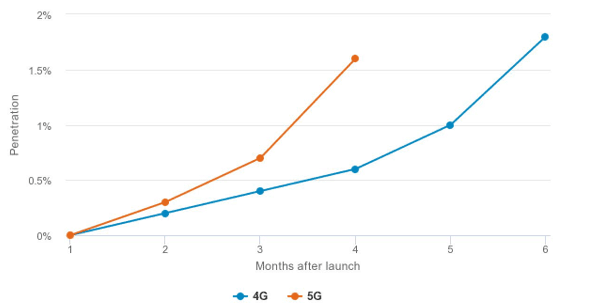 Re-drawing of supply chains in Asia
As countries tighten their borders to travellers, supply chains are being re-drawn. In one instance, the Philippines restricted all movement to and from the main island of Luzon, where Samsung has some back-end memory packaging facilities. This will either force a reallocation to Korea and China, or risk cuts in production.
One area under scrutiny by the West is healthcare, as many medicines and hospital supplies are manufactured in Asia, but we think these concerns are exaggerated. India is curbing exports of a handful of medicines, but only those that had started to see shortages in India. Furthermore, China is a key exporter of medical supplies like masks and protective gear. More voices in the US and EU are calling on their domestic manufacturing to step in and reduce dependency on these suppliers. So far, we don't see much actual impact, because it makes more sense for them to boost their stores of imports than to move the entire supply chain back to western countries. These supplies are relatively low-end and labour intensive to produce, which is why the supply chains transferred to China in the first place.
A high degree of volatility and uncertainty is likely to remain for some time as the outbreak spreads further and deeper around the world, but in the meantime the resilience of supply chains and trade networks emanating from China offers some cause for encouragement.
The guest article was written in collaboration with the following Fidelity analysts: Peter Carter, Casey McLean, Terence Tsai, Samuel Thomas, George Gould, James Richards, Yuanlin Lang and Mohit Mandhana.