Even though the China A-share market has opened up, it is still surprisingly underowned by foreign investors. But investors can caputure attractive long-term investment opportunities in China as there are some important shifts to take note of, Michelle Qi, Head of Equities, China, at Eastspring Investments knows. In our interview she highlights current opportunities in China A-shares and the strategic significance of China's "dual circulation" model.
AsiaFundManagers.com: An above average number of portfolio managers are beating the index in China A shares. Is the market inefficient?
Michelle Qi: The China A-share market is inefficient to some extent. This partly arises from the short termism of many domestic retail investors. Given the large retail participation in the market, this characteristic creates opportunities that can be rewarding for strategic and long-term investors. At the same time, the outperformance of active managers can be attributed to the composition of the index. Growth stocks have consistently outperformed value stocks in the past two years but Financials, a value sector which account for over 20% of both the MSCI China A and CSI 300 Indexes has weighed on the indexes with its laggard performance.
AsiaFundManagers.com: Why are onshore China stocks the better choice for investors?
Michelle Qi: Onshore China stocks offer investors a more comprehensive exposure to China's new economy sectors as well as exclusive exposure to certain sectors (e.g. Chinese Spirits) that not available in the offshore market. By investing onshore, investors can also benefit from the Chinese Renminbi's strength. We expect the onshore market to continue to enjoy inflows from foreign institutional investors as China A shares rise in prominence within global equity benchmarks. The Stock Connect Scheme also helps facilitates easier access to the Chinese equity market for foreign investors.
On the domestic front, a 2019 central bank survey on Chinese urban household assets revealed that physical assets (e.g. property) make up about 80% of urban households assets. We can expect Chinese households to increase their allocation to Chinese equities as per capita income rises, expectations of property prices are tempered, risk-free rates remain relatively low, and China's capital markets continue to develop. This will also help to underpin the onshore market.
AsiaFundManagers.com: International investors have discovered China A shares and are pumping money into the market. How long will the rally continue?
Michelle Qi: China was the only economy that delivered positive GDP growth in 2020 and we believe that China's ongoing structural reforms and large consumer market will continue to generate attractive investment opportunities for global investors. Over the longer term, we expect to see more foreign capital inflows to the China A-share market as its weighting in the MSCI Emerging Markets Index is still small relative to the size of the Chinese economy. A positive outlook for the Chinese Renminbi would also make Chinese assets attractive.
AsiaFundManagers.com: Where do you currently find opportunities in China A shares? How do you identify interesting companies?
Michelle Qi: We combine a top-down macro approach with bottom-up stock picking analysis. On the macro front, we assess economic, policy and liquidity dynamics. This is further enhanced by rigorous fundamental stock analysis where we examine key growth drivers, competitive edge as well as valuations.
We focus on structural drivers such as creative innovation, ageing demographics and consumption upgrade which may present attractive long-term investment opportunities. At the same time, we are nimble enough to take advantage of shorter-term tactical trends which may arise from temporary market or cyclical events. This allows us to fully exploit the opportunities available in the market.
AsiaFundManagers.com: China finished 2020 as one of a few countries with positive GDP growth. What are your expectations for 2021?
Michelle Qi: We believe that China's recovery momentum will remain strong going into the first half of 2021, on the back of a still accommodative monetary and credit policy. Growth may then normalize to more moderate levels at around 5.5%, as policy support gradually wanes.
AsiaFundManagers.com: What are the biggest macroeconomic risks to China's economy and businesses?
Michelle Qi: Policy fine-tuning would be one key challenge. Premature policy tightening may create downside risks for the economy but keeping policy accommodative for too long could cause the economy and market to overheat. It will also be tricky trying to strike a balance between stabilizing short-term growth and promoting structural reforms. If growth slows too rapidly, it could also slow the progress of the reforms. Other external challenges arise from China's relationship with the US, and the potential impact on tariffs as well as technology.
AsiaFundManagers.com: The term dual circulation is widely spread in China now. What does it mean? What are the opportunities?
Michelle Qi: The "dual circulation" model was first introduced in China's Politburo meeting in May 2020. At that time, China has experienced two-years of escalating US-China trade tensions which saw a double-digit decline in the exports to the US. As a result of the Covid-19 pandemic outbreak, the Chinese economy had also contracted 6.8% yoy in the first quarter of 2020, its first and largest decline in about 20 years.
Against such a backdrop, the "dual circulation" model has strategic significance. It aims to reduce China's reliance on overseas markets as well as technology by boosting domestic demand and promoting supply-chain resilience.
Within this framework, domestic circulation serves as a core pillar, together with the external circulation, to push forward the structural shift in the Chinese economy. Specifically, China intends to promote domestic households' consumption power through demand-side reforms which was mentioned in the 14th Five-Year Plan. This would allow it to leverage on its huge consumer market, in turn helping to foster domestic industry upgrade and technology independence.
As such, we expect to see more Chinese companies in the advanced manufacturing, technology, New Energy Vehicles, new infrastructure and consumer sectors grow to become globally competitive leaders over the next decade.
AsiaFundManagers.com: Thank you very much for the interview.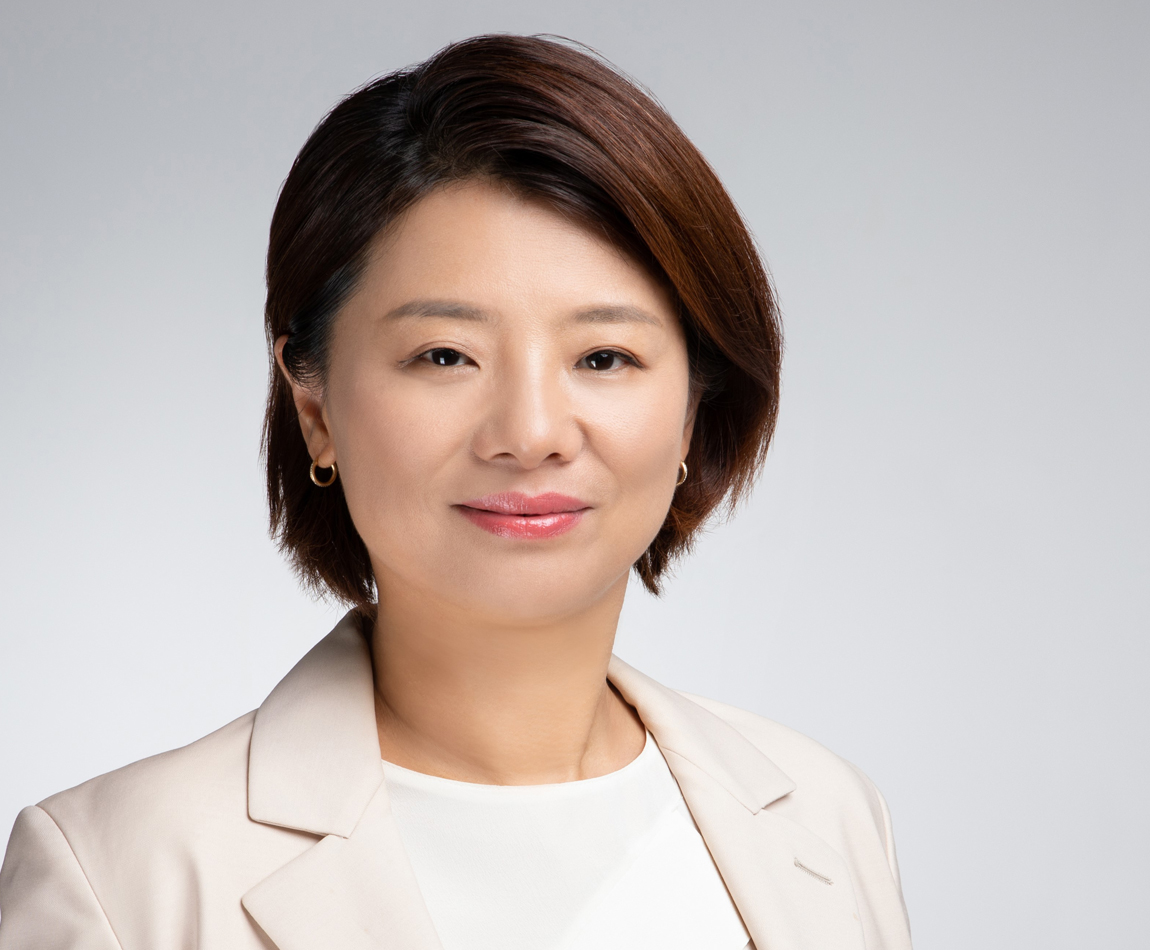 Michelle Qi
Head of Equity
Eastspring Investments, China
Michelle Qi is the Head of Equities, China. She joined Eastspring Investments in June 2018. She is responsible for Eastspring's overall research activities in China and is the portfolio manager for the onshore China-A strategy. She oversees the China Growth Equities investment team consisting of four investment professionals with an average experience of 8 years, combining complementary skills and relevant professional backgrounds.