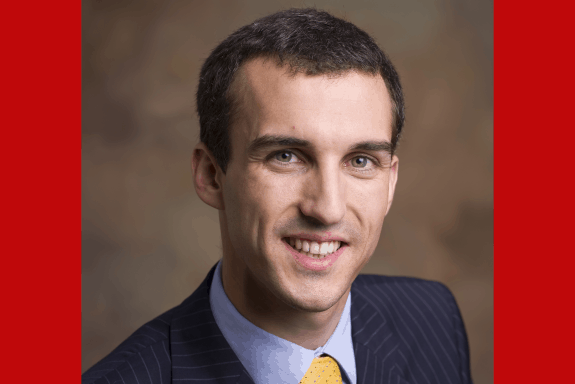 As Japanese companies are increasingly implementing ESG criteria, the Japanese market is being strongly influenced by passive investments. Archibald Ciganer, Portfolio Manager of the T. Rowe Price Japanese Equity Strategy, explains in a guest article why passive strategies are not enough to be correctly positioned in the Japan ESG trend.
The consideration of sustainability criteria has long been one of the top issues in the institutional investment scene. Spurred on by the renewal strategy ("Abenomics") of Prime Minister Shinzo Abe, who has been in office since 2012, Japanese companies are currently implementing best practices in ESG (environmental, social, governance) at a rapid pace. They are driven not least by government initiatives and the requirements of local pension funds. This is because improved corporate governance is generally accompanied by a stronger focus on shareholder returns.
Better corporate governance means stronger focus on shareholder return
The share of passive investment products in Japan has increased massively over the last ten years. At the same time, there has been a sharp decline in actively managed investments and the associated qualitative sell-side research. The greatly reduced availability of local research capacities is now facing an environment of sustained upheaval, which is making itself felt at the economic and financial as well as the political and social levels. As a result, foreign investors particularly lack information on individual Japanese companies' ESG activities and the resulting opportunities and risks. This is exacerbated by the fact that most passive strategies for Japanese equities are managed by global investment managers with little or no local representation. Participation rights in corporate matters can therefore only be exercised to a very limited extent or only reactively, or in most cases, not at all.
Japan ESG: exclusion criteria dominate
The commitment of individual companies and a screening of the portfolios with regard to certain exclusion criteria are particularly important for institutional investors. These primarily include transactions with weapons and tobacco products. In addition to the analysis of traditional key financial figures, more and more active investors are demanding that the consideration of such requirements be incorporated into the investment decision process. This knowledge is important not only with regard to our own investment process, but also with regard to how investment opportunities in the Japanese stock market will shift in the future. In view of the rapid and consistent implementation of ESG standards by Japanese companies and the increasing importance of exerting a positive influence on large institutional investors, we do not believe that this development is a temporary trend.
Not a short-term trend
Though improvements in corporate governance in particular have led in recent years to rising shareholder returns, Shinzo Abe's reform agenda now focuses more on promoting diversity in the workplace. The government, which sees a rising female employment rate as a response to Japan's demographic decline, is especially focusing on increasing the proportion of women in senior management positions. We will continue to discuss these issues with local companies in order to understand and assess the changes and their impact on the financial centre for each individual Japanese company and share.
Archibald Ciganer
Portfolio Manager
T. Rowe Price
Archibald Ciganer is the portfolio manager of the Japan Equity Strategy in the International Equity Division. He is a vice president of T. Rowe Price Group, Inc. and T. Rowe Price Japan, Inc.