In Japan, Prime Minister Shinzo Abe has received a tailwind. His Liberal Democratic Party (LDP) won the upper house election with a clear majority a few days ago. Abe has been Japan's prime minister since 2012. He faces a number of challenges: an ageing society, labour shortages, geopolitical conflicts and decades of economic stagnation. For the latter, Abe is following his economic plan, Abenomics. And there seems to be a recent upswing: At the end of 2018 Japan's economic growth was 1.6%. In the first quarter of 2019 the Japanese economy grew by around 2%. 
We talked to Mitsuhiro Yuasa, fund manager at E.I. Sturdza Strategic Management Limited, about promising industries in Japan and the outlook for the Japanese economy.
AsiaFundManagers.com: Which sectors are currently developing best in Japan?
Mitsuhiro Yuasa: Although the Japanese market overall faces a number of head winds, there is still growth potential in some sectors. There is a stubborn labour shortage, aging society, and geopolitical problems confronting Japan. We think the Japanese local government bodies are dealing with a treasure trove of problems. Japan's Government is trying to digitalize services at the local body level in order to improve the living environment for residents. Fast telecommunication, networking systems, and interface and secure internet environments are needed to serve such sophisticated services.
In this case, we think IT, AI, System Integrator, and Software and Contents sectors could benefit and provide investment opportunities.
AsiaFundManagers.com: Japan is struggling with an ageing society. How and in which areas is population decline showing the greatest impact?
Mitsuhiro Yuasa: Suburban regions are already experiencing a decline in the population, especially in the northern part of Japan. According to the latest survey of Ministry of Internal Affairs and Communications, there are only seven regions, out of Japan's 47 which saw population growth. The Akita region has seen the greatest decline, of 1.47% compared to the prior year, whilst Tokyo increased by 0.72%. Local retailers are negatively affected first, and also regional banks will suffer from it.
AsiaFundManagers.com: Labour shortages are a consequence of the ageing population – what steps does the government need to take to tackle the problem?
Mitsuhiro Yuasa: Employer education should come first. Most Japanese managers have no experience in terms of the management of foreign workers, as such training should be provided. Secondly, brokers and intermediate agencies of foreign workers should be subject to strict governance rules to ensure the equitable treatment of all employees. Additionally, we need the agencies to provide holistic support to foreign workers.
AsiaFundManagers.com: Japan is a leader in robotics – can these technologies help overcome labour shortages?
Mitsuhiro Yuasa: Yes, robotics will support not only Japan but other nations facing an aging demographic. We have good material handling machine and associated parts makers in Japan such as Daifuku, Fanuc, THK, Nabtesco, Amada, Yaskawa, Toyo Engineering, and Harmonic Drive Systems.
AsiaFundManagers.com: The consumption tax will be raised in October. What effect will this have on the Japanese economy?
Mitsuhiro Yuasa: Japanese consumers have been maintaining conservative attitudes since the summer of 2018. It is anticipated therefore that there would be small impact on consumers; however, it should be noted that the Japanese Government has already worked to form a supplementary budget to reduce the initial impact.
AsiaFundManagers.com: What is your outlook on the Japanese economy?
Mitsuhiro Yuasa: We are optimistic regarding the Japanese economy. Negative headwinds such as the consumption tax hike, the impact of the U.S.-China trade dispute and geopolitical threats are not news anymore. Japan has had a stable government leading Japan for the last six and half years, which will continue to lead and support the country.
The number of foreign visitors to Japan increased to 31.2 million in 2018 from 28.7 million in 2017. We have the Tokyo Olympic and Paralympic games in 2020, as such inbound tourists may increase to 40 million next year, in line with the Government plans.
Office vacancy rates in major cities in Japan are at historically low level at around 2% in Tokyo, Kyoto, Fukuoka. Office rental rates are gradually rising, along with the lowering vacancy rate. This may be directly or indirectly linked to the increasing number of inbound tourists.
AsiaFundManagers.com: So everything works for Japan's economy?
The consumption tax hike may have a negative impact in the short-term, but it means we are able to maintain our sovereign debt rating on par with other developed countries. We also have a population of 125 million and have taken steps to attract foreign workers to cope with a future population decline.
Finally, we have plenty of cash. Our household cash level is approximately $8.2 trillion which is close to that of the U.S.'s $10 trillion. We believe Japan has the cash, productive people and technology that other countries don't have. We have plenty of growth potential and the ability to capitalize on this if the current global disputes and geopolitical uncertainties ease.
AsiaFundManagers.com: Thank you very much for this interview.
Mitsuhiro Yuasa
Fund manager
E.I. Sturdza Strategic Management Limited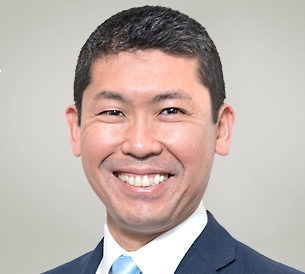 Mitsuhiro Yuasa is fund manager of the "E.I. Sturdza Strategic Japan Opportunities Fund". He has over 26 years investment experience following a career at Rothschild Asset Management and Gartmore Asset Management among others. He cofounded the Japanese asset management company Rheos Capital Works Inc., which exists since 2003.