After economic liberalisation in 1991 following near bankruptcy status, India moved towards a market-based and service-oriented economy. It reformed its economic policies, notably in the reduction of import tariffs and taxes, the deregulation of markets, and the expansion of foreign investment in many sectors. Since then, the country has achieved an average annual GDP growth rate of 6-7%.
Currently, the Indian economy is the seventh largest in the world based on nominal GDP. In 2018, India's GDP reached $2.96 trillion with a 7.3% growth rate. The IMF predicts India's economy will grow 7.5% in 2019 and continue to rise sustainably at a rate of 7.7% from 2020 to 2023.
Fostering economic growth is also a goal of the current Indian government.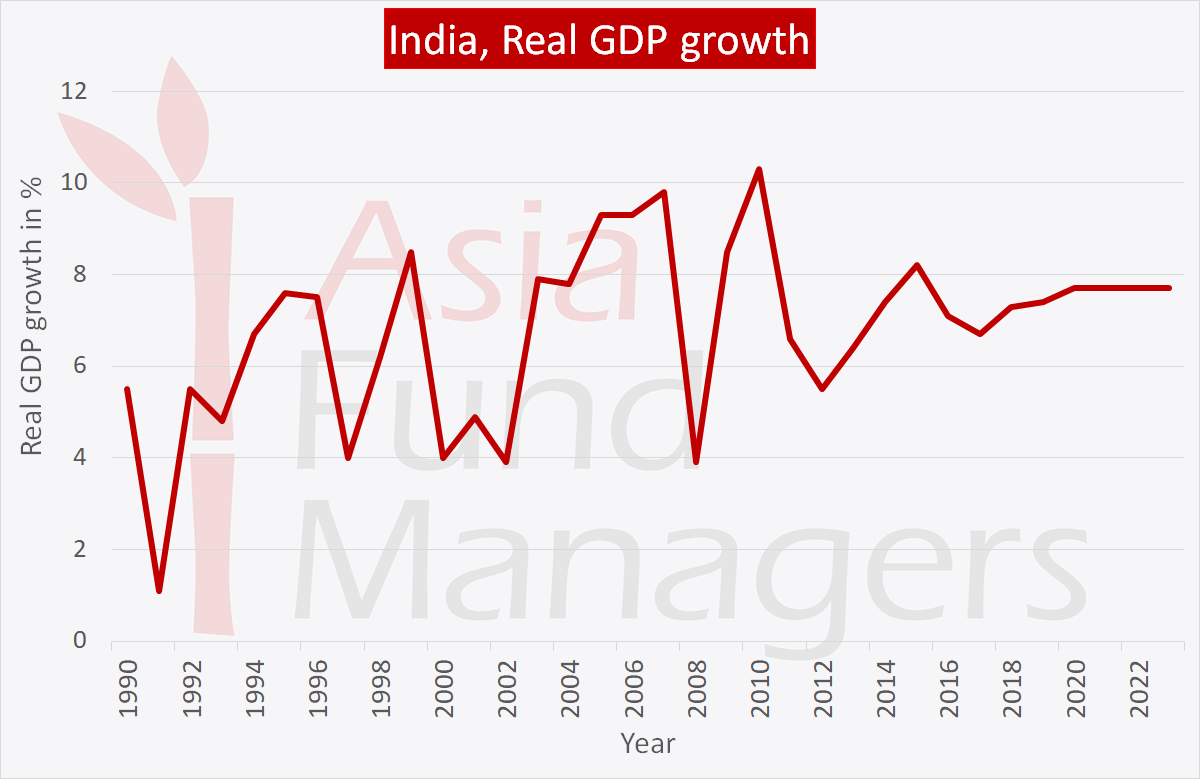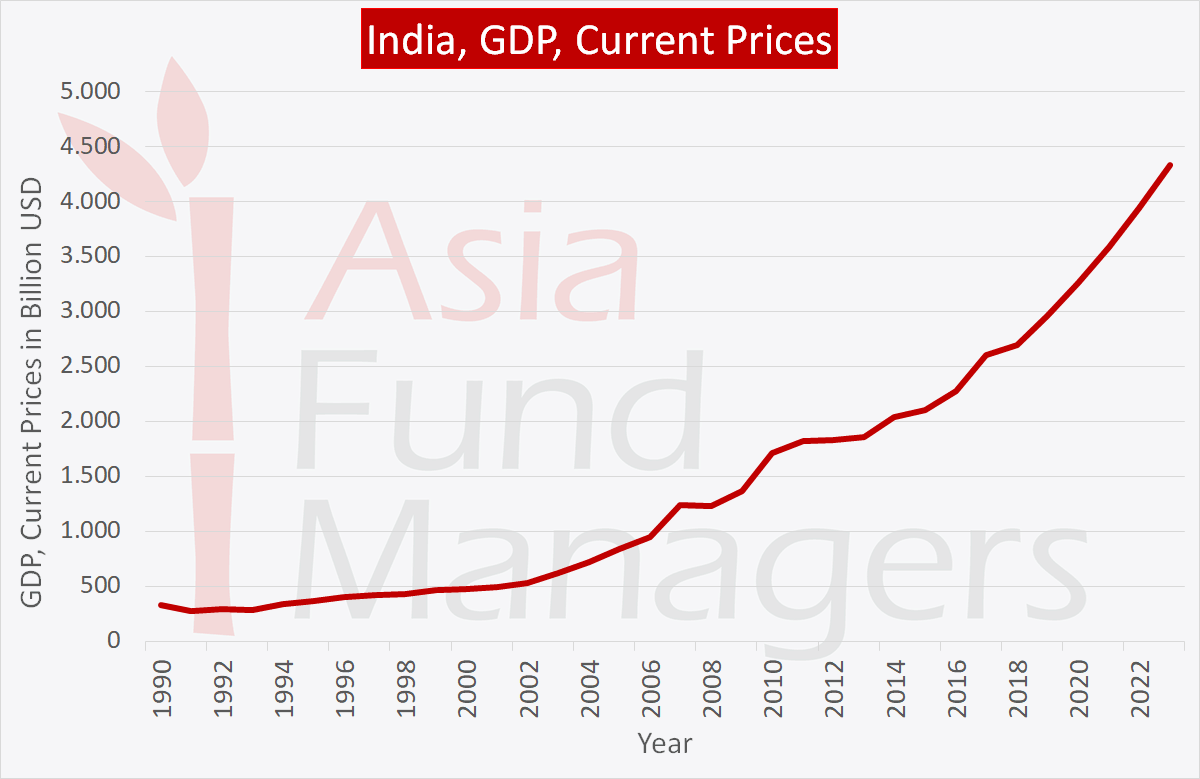 India's nominal GDP per capita was $2,016 in 2018. Meanwhile, GDP per capita based on purchasing power parity is $7,795. The estimation of the middle-class population stands at 300 million, representing a growing consumer market in the country.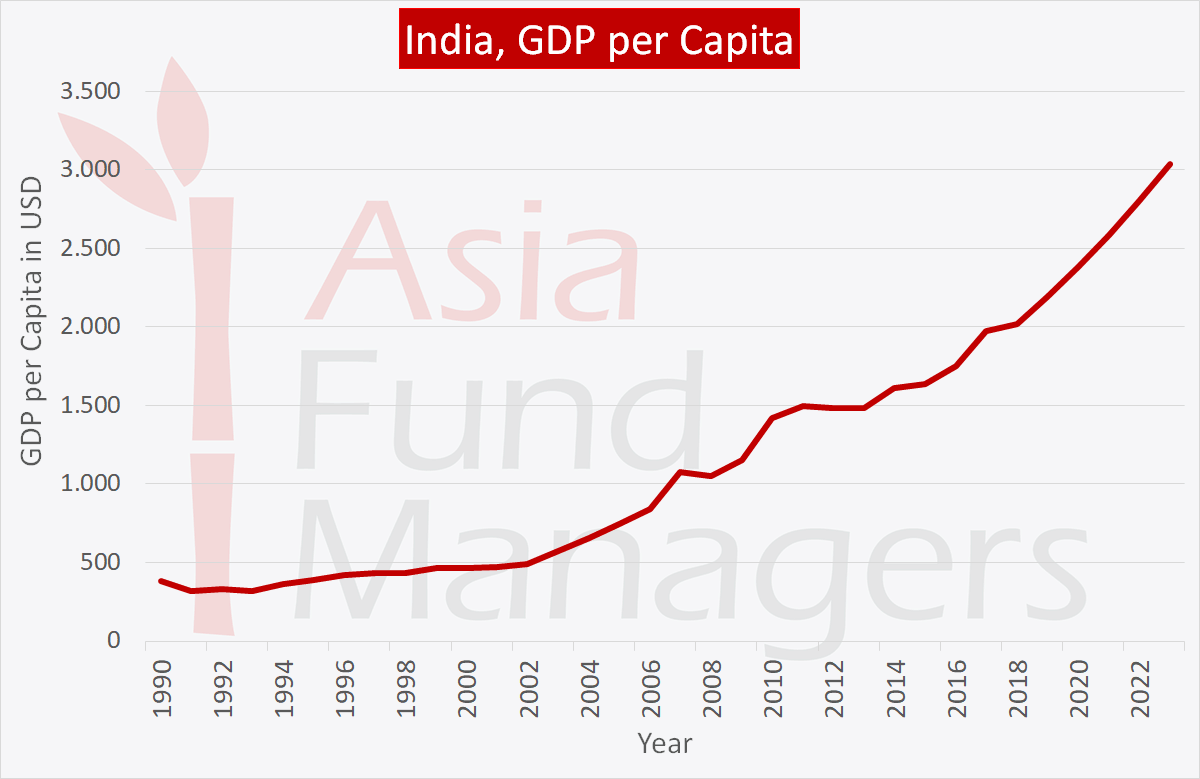 Indian economy menaced by high unemployment
With a population of 1.3 billion, India is home to 18% of the world's population. It is currently the second most populated country in the world and projected to be number one by 2024. More than half of India's population are below the age of 25, making it a country with a low dependency ratio.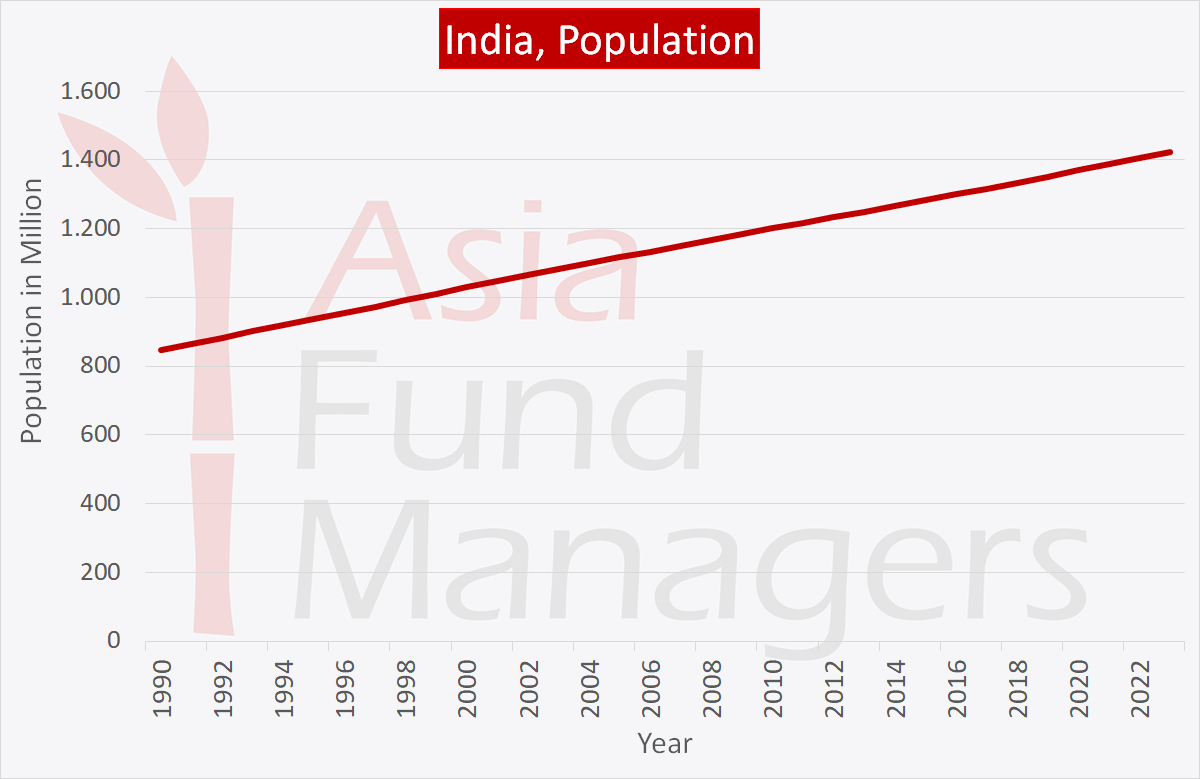 However, the unemployment rate in India is particularly high amongst people between 15 and 29 years old. According to the National Sample Survey Office (NSSO), India's unemployment rate hit a 45-year high of 6.1% in 2017-2018. A mismatch of qualified talent and available employment opportunities are noted as the main reasons for the significant jump in the number.
Currency and central bank
The official currency of India is the Indian rupee (₹). It is used as a pegged currency by Nepal and Bhutan. After the sharp devaluation in 1991 and the transition to current account convertibility in 1994, the Indian rupee's value has been mainly determined by market forces.
The central bank of India, the Reserve Bank of India (RBI), is managing the country's monetary system. The RBI was established in 1935 and serves as India's monetary authority, regulator, and supervisor of the monetary system, banker to the government, custodian of foreign exchange reserves, and currency issuer.
Benchmark interest rates in India are set by the Monetary Policy Committee. As of August 2018, the bank rate was 6.75%.
Indian Economy: Inflation Target
The inflation rate of India based on average consumer prices in 2018 hit 4.7%, up from 3.6% the previous year.
The Indian government set the inflation target at 4% for the period of 5 August 2016 to 31 March 2021, with lower and upper tolerance levels of 2% and 6% respectively.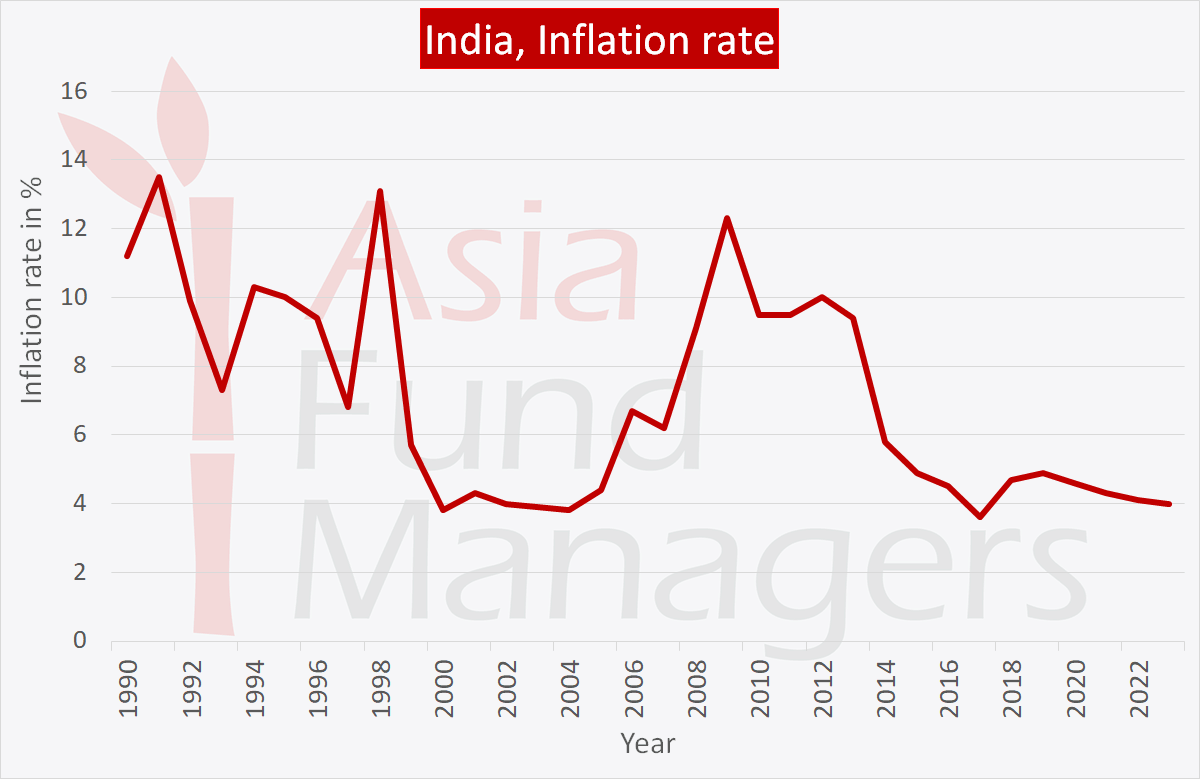 Industry and trade
Major contributors to the Indian economy include the agriculture, industry, and services sectors. The services sector, including construction, retail, information technology, banking and insurance, accounts for over 60% of India's total GDP. Meanwhile, agriculture and industry contribute 15% and 23% of the nation's GDP.
Agriculture and services sectors main contributors to Indian economy growth
India's top five largest firms are the Indian Oil Corporation, conglomerate company Reliance Industries, State Bank of India, automobile manufacturer Tata Motors, and gold exporter Rajesh Exports.
Indian Economy: Trade and Competitiveness
India's trade balance has run a constant deficit of at least $100 billion for each of the last ten years. In fiscal year 2018, India recorded a trade deficit of $156.8 billion. Total export rose 9.8% from 2017 to $302.8 billion. Meanwhile, import transactions increased almost 20% to $459.6 billion.
Manufacturing makes up 70% of India's total exports, followed by agricultural, fuel, and mining products. More than one-third of exports go to the European Union and the U.S. As for imports, India's main partners are China and the European Union.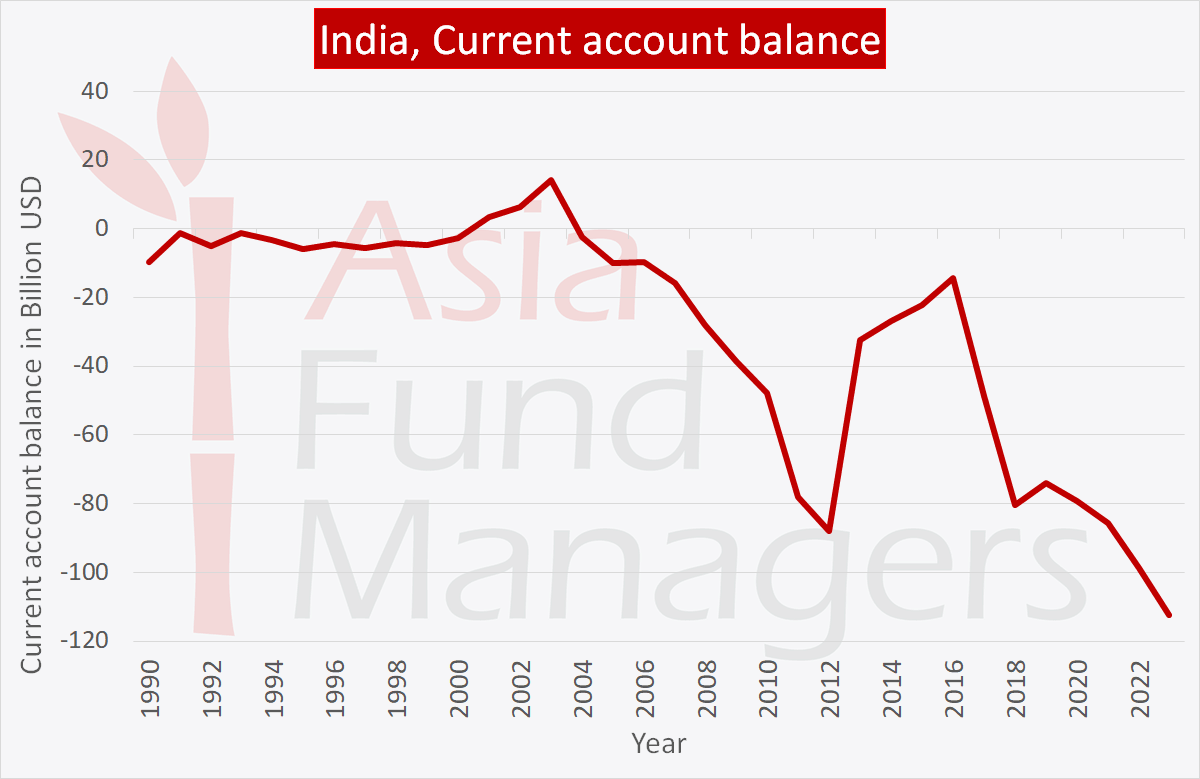 India liberalised its FDI policy in 2005, allowing up to a 100% FDI shares in ventures. The Indian government has eased 87 FDI rules in 21 sectors over the last three years. In 2018, India attracted $38 billion of FDI, surpassing China. This went mainly to the chemical, financial services, computer software and hardware, telecommunication, and automobile industries.
According to the World Bank report, India ranked 100th in ease of doing business.
Stock exchanges and capital markets
The two biggest stock markets in India are the Bombay Stock Exchange (BSE) and the National Stock Exchange (NSE). Almost all major Indian companies are listed on both exchanges. In April 2018, the market cap of BSE was recorded at $2.1 trillion, with 5,439 listed companies. NSE has $2.27 trillion of market cap from 1,952 companies, and is ranked as the seventh largest stock market in the world.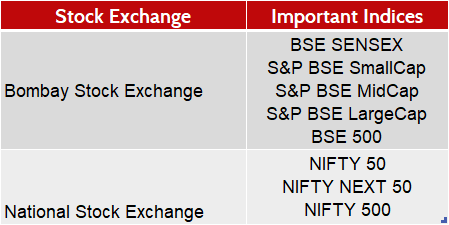 The BSE Sensex and the NSE Nifty 50 are two well-known benchmarks.