Singapore has fallen into the worst recession since its foundation. One main factor for the economic decline is the high dependence on trade as the coronavirus pandemic severely disrupted the flow of cross-border goods and services, says David Mok, Head of Investment and Research at IPP Financial Advisers in Singapore. We talked to him about the outlook of Singapore's economy and the key challenges ahead.
AsiaFundManagers.com: How did the outbreak of coronavirus affect the Singaporean economy?
David Mok: Like the rest of the world economies, Singapore's economy is certainly terribly affected by this pandemic. In the second quarter this year, Singapore's economy contracted by -13.2 per cent year on year, the worst on record since independence. This is on the back of a first quarter decline of -0.3 per cent, confirming what we already know – that Singapore is in a recession. Singapore, in particular, is more affected than other economies because of our dependence of trade as this pandemic severely disrupted the flow of cross-border goods and services. Singapore's trade to GDP ratio is 319% in 2019, the third highest in the world.
AsiaFundManagers.com: Which industries are particularly affected?
David Mok: Almost all industries are affected, from leisure and hospitality to finance, real estate and even medical services. Hospitals had to postpone elective surgeries and their revenue stream from overseas patients had dropped because these patients were restricted from entering Singapore. In particular, the travel industry is devastated. Not only has the tourism sector been among the hardest hit, locals are also not travelling out of the country as other countries are not allowing in leisure travellers from Singapore. As an anecdotal measure of the devastation to the travel business, Singapore Airlines recorded an unprecedented 99.3 per cent year-on-year decline in passenger carriage in June.
AsiaFundManagers.com: What is the Monetary Authority of Singapore (MAS) doing to boost the economy? What effects do the measures have?
David Mok: MAS has enacted several good measures in response to this crisis of a lifetime. For starters, MAS has adopted a zero percent per annum rate of appreciation of its policy band, thereby making SGD competitive against its trading partners. It also established a new MAS USD facility to provide up to US$60 billion of funding to banks in Singapore to support and stabilise USD liquidity conditions. In addition, MAS has initiated Special Financial Relief programmes for qualifying consumers, individual landlords, and SMEs. There is also regulatory relief to listed issuers and REITs. There are many more.
These measures by MAS, together with the massive fiscal stimulus packages by the Singapore government, helped businesses to stay alive in a greatly diminished revenue environment. While it eases pain, the pain is still there until economies around the world recovers from this COVID pandemic.
AsiaFundManagers.com: What is the further outlook for the economy in 2020?
David Mok: For the full year outlook for 2020, Ministry of Trade and Industry (MTI) is expecting our GDP to shrink between 5 per cent and 7 per cent. This suggests a smaller decline in GDP in the 2nd half of the year. This is expected as Singapore and the rest of the world cautiously open up their economies towards the end of the year, balancing public health measures to keep the pandemic in check. While there may be news flow on a working vaccine for COVID-19 in the next few months, the effective impact of vaccine is likely to be felt next year rather than this year.
AsiaFundManagers.com: How has the Singapore stock market reacted to the crisis so far?
David Mok: At its trough, the FSSTI (Editor's note: the world's most recognized benchmark index and market barometer for Singapore) fell to as low as -30.7% from the beginning of this year. As of end-July, the index is languishing at -21.5% YTD, while S&P 500 is up 1.25% and Hong Kongs's leading Index, Hang Seng Index, is -12.75%. The Singapore stock market performance is telling.
Singapore's economy is worse off than others as we are overly dependent on trade as one of our pillars of economic activities. While that's bad for Singapore, the good news is that when the world recovers from the shock of the pandemic, Singapore will likely rebound sharper than the rest.
AsiaFundManagers.com: What are Singapore's key challenges now to revive its economy?
David Mok: Unfortunately, many levers of the recovery are out of our hands as Singapore has a significantly smaller domestic economy when compared with her trading activities. We need the rest of the world to deal with COVID-19 effectively and get their respective economies back to where they were quickly. That said, Singapore can do well to prepare herself for the eventual reversion to normalcy. We can invest in the main capital that Singapore has – human resource. In addition, we can invest in infrastructures and building blocks that facilitate businesses across borders such as internet-related technology and services.
AsiaFundManagers.com: What structural changes are needed in Singapore to maintain economic competitiveness in the longer term?
David Mok: Singapore was doing very well until COVID-19 hit us. Structurally, we have strategized well by diversifying away from low-end manufacturing to higher-end production. To cater to our better educated cohorts, we have expanded into higher value-added industries such as Information and Communication Technology and Biomedical Sciences.
However, if there is one structural area that can be improved, it will be the pivoting to more a SME (small and medium-sized enterprise) focus rather than an MNC (multinational corporation) approach. Given the generational shift in population cohorts having more tertiary education, the SME approach provides more opportunities for pinnacle aspirations. Encouraging more SMEs also ushers in a higher risk-taking environment which should commensurate with higher returns for our economy as a whole. One difficult decision of the SME focus strategy is the need to re-size the current Government Linked Conglomerates.
AsiaFundManagers.com: How important will Singapore's financial sector be in the future – also in light of the events in Hong Kong?
David Mok: Singapore's financial sector can stand to benefit in the current situation. It is observed that more investors will hedge their options by diverting some of their funds to the Lion City state.
AsiaFundManagers.com: Thank you very much for the interview.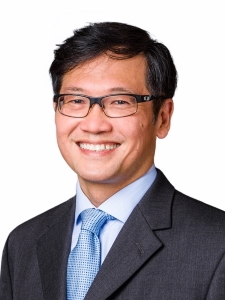 David Mok
Head of Investment and Research
IPP Financial Advisers
David is the Head of Investment and Research at IPP Financial Advisers ("IPPFA"), a leading financial advisory company headquartered in Singapore with over 50,000 clients and almost SGD 1.3 billion in assets under advisement. David also leads Eagle Eye, which is IPPFA's in-house proprietary Model Portfolio where he handles the fund management and oversees investment evaluation, selection and strategy.